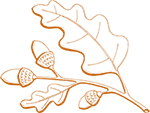 ACCOMMODATION
In our camp we offer various types of accommodation, from separate fully equipped bungalows for more demanding guests, to dormitories.
During the summer months the centre can provide all its services for 400 people and even for up to 600 people provided that clients have their own accommodation facilities (tents, trailers and so on).
At the back of the big beach there are cat. 1A**** bungalows for the more demanding guests.
Further accommodation buildings are a log cabin cat. B, this, like all the other buildings, is a wooden double log cabin, which means it consists of two separate rooms with their own entrance but there is a common small entrance terrace.
We also offer tourist 2 bed cottage with basic furnishings and common sanitary facilities.
Tourist hostels (2 * attic room above the shipyard for 15 people, 1 * room above the dining room for 5 people) for short-term accommodation at very reasonable prices.
Campgrounds for caravans in a very nice place with the possibility of el. connections and a source of drinking water. It is also possible to place company or private caravans and caravans all season or all year round.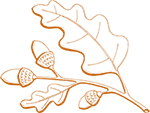 ACCOMMODATION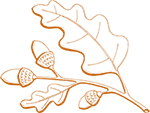 PARKING
All cars has stringent No entry into centre, may also on reserve car park, which are at entrance to the centre.
All cars have reserved parking lots, which are at the entrance to the resort. An exception is the special space for a certain number of tents with a vehicle.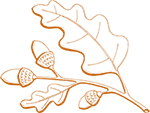 ABOUT CAMP
This is a site covering approx. 7 ha. primarily of a grassy area, two-thirds of which is found beneath hundred-year old oaks on the bank of the Opatovický Fish Pond, which is almost linked to the neighbouring Svět (World) Fish Pond and most of the accommodation buildings are situated in the very pleasant semi-shaded environment of these giants that you will surely appreciate in the summer months.
There are also many other spaces for sunbathing, a very nice sandy beach with gradual access to water where the gently declining hard sandy bottom is safe even for the youngest children with a demarcated depth of 180 cm. The well-maintained beach provides all guests with sufficient privacy and is our property so it exclusively serves our guests, with a roundabout, swings for small children, beach volleyball and basketball for all guests. In the next sand beach is a small beach for holidaymakers, which likes more privacy.
There is also room for erecting tent camps for children, under highly favourable conditions. It is also possible to accommodate company or private caravans and trailers throughout the season or the year.
Sufficient space is reserved on the entire site for guests' own tents so that max. privacy is preserved of private guests accommodated in the bungalows, log cabins and chalets. Of course the centre's facilities are available to all guests regardless.