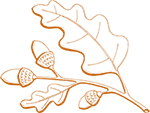 WIDE SPORTS POSSIBILITIES
Sports hall, adapted for all ball games, ideal conditions for aerobic incl. additional equipment, complete equipment for gymnastics, tennis, PE equipment, table tennis in the anteroom and sound equipment of course.
A very nice and well-equipped fitness-centre under professional supervision, a sauna incl. additional equipment. An extensive lawn and well maintained stadium area particularly attracts football enthusiasts, football ground, sound equipment for the entire stadium, outdoor table tennis. Tennis courts with a acrylate and clay surface, exercise wall, basketball, football-tennis, handball etc. Climbing wall.
An extra attraction of both beaches is the boat-yard used as one of the game, sports equipment and boat hire facility (punts, all types of canoes, rubber dinghies, rafts), surfing equipment.
Bikes all types of bikes incl. children's, assembly of children's seats, attachable wheels, many different and untraditional games, balls of all types, tennis and table tennis rackets, etc.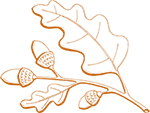 CATERING
Self-service dining room with approx. 100 seats + 60 seats outside fully sufficient for all our guests, a bar counter in the dining room with all sorts of beverages, of course smoking is prohibited in all the catering areas. Always open when meals are served and even during longer lasting periods of bad weather. In the selling stand next to the dining room it is possible to purchase meal tickets for the next week in any form and price, and there is a menu selection that includes children-sized portions during the season. I am sure you will appreciate the quality of the home cuisine incl. the prices. The adjacent pub with a nice beer garden outside beneath a pergola with approx 120 seats where various specialities and all sorts of refreshments will be prepared for you.
Our guests make full use of our shop offering basic foods and a confectionery , where you can sit inside and outside in pleasant surroundings, a large selection of baked products are available daily from our own bakery, open constantly including Saturdays and Sundays and also offering hot chocolate, dairy products, vacuum-packaged smoked meats, homemade cakes, buns, beverages, frozen food products, sundaes, etc. Selling stand with the daily press, souvenirs and small items for the absent-minded. There is a constant medical service, a contracted doctor, emergency medical service approx. 2 km away, and a non-stop fast vehicle service. The service is on the reception of the centre there is a round-the-clock night security service during the season for the entire site.