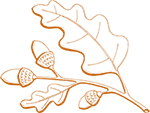 CONTACTS
Vilém Klaboch ml.
IČ: 73556670

director of sports camp Doubí Třeboň
CONTATS
During the high season the centre provides only weekly voucher recreation always beginning and ending on Saturday.
An off-season stay may be booked by the client (group). The price is based on these bookings.

Season (JULY AND AUGUST)
Reception: +420 728 169 680
(Orders for stay, only in July, August)


Low season (OTHER MONTHS)
Mobile secretary: +420 725 119 330
Mobile director: +420 607 582 560
E-mail

For stay orders and information: info@sportkempdoubi.cz
WARNING
It is NOT possible to pay by credit card in our campsite.
Throughout the site it is prohibited to start up an open fire
this is allowed only in the places marked for this purpose!
At the Opatovice Fish Pond fishing is not allowed!
Electric plugs throughout the site only have 500 W. (out of bungalov)
CAMP OPERATION
April 16 - October 2, 2022
SEASON 2022

July 2 - August 27, 2022 (inclusive)

Service at the reception of the center from 09.00 to 20.00 - in the summer months.
LOWSEASON 2022

April 16 - July 1, 2022
August 28 - October 2, 2022


WHERE TO FIND US
Branná 108, 379 01 Třeboň
(from Třeboň in the direction of Nové Hrady)
48.9860383N, 14.7769022E