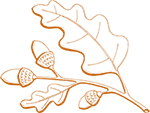 RESERVATION
ALL OBJECTS WITH BREAKFAST
All other meals can be specified on the form.
For group stays in the off-season and in season (over 30 people) - we offer individual discounts.
Children under three years of age (inclusive) do not write into the item "children up to 10 years", these children write into comment.
We will send the voucher to your e-mail address. If you do not receive an email, please check the Spam folder. Thank you.

The center will answer you within 48 hours.

All other information is best submitted to our e-mail address info@sportkempdoubi.cz

During the high season the centre provides only weekly voucher recreation always beginning and ending on Saturday.
An off-season stay may be booked by the client (group). The price is based on these bookings.